Bubonic Jukebox album...
"This debut album release for minimal sounds experimentalist Stormcrow sees the London-based producer ploughing the darkest corners of his mind for 70 minutes of twisted electronica. You might recognize the name from previous outings on Moth Records and the occasional DJ sets around the South, and this release puts early tracks such as 'Killer Daddy' and 'Earth Beings' alongside some stand-out new efforts like album-opener 'Weather The Storm' and 'From The Sun'. The resulting collection is a uniquely dark experience, never following any set musical paths, but maintaining an impressive solidity. While the minimal nature of some of the tracks might make 'Bubonic Jukebox' seem a little obscure at first, this is worth sticking with. The sound of the underground is safe in the hands of producers like this - check out the wonderful noises people outside the mainstream can create free of major label pressure." 8/10
Wax. (December 2001)
"... the album houses the kind of dub, funk, and general weirdness that we always welcome in Singles Bar, and are glad to have in the Albums section. Recorded over the course of 2001, there's nothing here to rival the excellent Keith Mansfield sampling of "Pardon My French", but "Mashed" sees a Northern lad chatting about mashed potato over a voodoo backdrop. Elsewhere, such tomfoolery is less evident, but the murky beats and loops remain constant. If your favoured style of music veers towards the obscure, electronic or even just old-school underground/independent, then this lo-budget experimentation is for you."
Record Collector. (December 2001)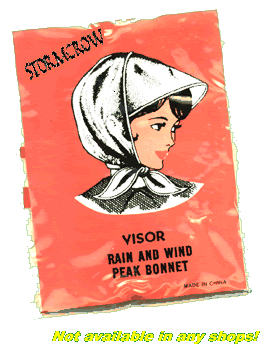 Killer Daddy 12"
"Excellent 3-tracker. Varied sounds with an overall breakbeat feel, but on a deep and dubby tip, with some cool electronics just to add some flava. Dark stuff."
"Imagine Primal Scream meeting Andy Weatherall in a dubbed and chilled out session, with a touch of easy listening."
"Killer Daddy" is a somnambulant slow motion groove full of hazy, shadowy echoes. Funk basslines, and a moaning, distorted vocal loop over dark filmic strings add up to a jazzy, smoky vibe somewhere between Illbience and Ninja Tune-style trip hop. Track 2's dubbed out rhythm has a porn-soundtrack feel, and adds some low-key scratching to the mix. The remix of "killer daddy" strips the sonic filigree that gave it it's spooky eerie feel in favor of the rhythm. Again everything seems to move through a thick fog of smoke - ganja smoke in this case."
Pardon My French 7"
Totally Wired playlist 18th August 2000 (Graham Duff)
1.The Kingsbury Manx - 'The Kingsbury Manx' (City Slang album)
2.Stormcrow - 'Pardon My French' (Moth Records single)
3.Land of Nod - 'Timeless Point' (Ochre album)
4.New Flesh For Old '186000 Miles' (Big Da Da 12")
5.Echoboy - 'Telstar Recovery' (Mute single)

"Their joyous bastardisation of this track is very simple, but its such a great sample you can forgive them. All they really do is loop it, distort it at points and then add some old-skool hip-hop vocals. We're not being derogatory here - simplicity like this sometimes makes for the most entertaining tunes."
Record Collector (October 2000)
"Booker T meets Vanessa Paradis, they're getting it on in some dingy back alley, and then Ice T pops in for some manly lovin'... And this is what they're listening to. But then they flip it over and the mad sounds of Hawkwind and Jacques Bre doing a Captain Beefheart boogie scares them off. Where's me lithium? Mummy, I'm scared, but in rather a pleasant way. Ah, the flashbacks. Help. Buy. Now."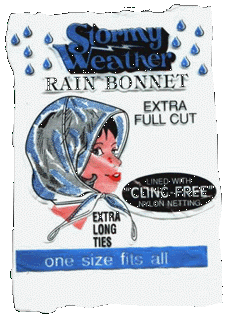 Earth Beings / Misanthropic 7"
"Oh my god! Beelzebub lives...and he's a lounge lizard! Side A of Stormcrow's debut platter owes plenty to Pizzicato 5, but is just as original in its approach. Ethereal, haunting and insanely addictive, this unearthly track betrays plenty of talent and is my ideal backdrop to an evening of hedonism and wine. The flipside is something out of The Exorcist. Plenty of bad language and a hook that's sharper than my tongue, guaranteed to intrigue those who think they've heard everything. Great name, great record."
Record Collector. Single of the Month (December 1998)
"Weird fucked up stuff from Kent! Explains everything! Good!"
"Take in the titles, the name of the label and the fact that one Bob Planet kindly sent in this once Single of the Month in Record Collector, and you suss immediately that Stormcrow are not of this world! To be quite honest, they're bloody frightening. One side with treated differing speed vocals over a dub-lounge groove, t'other, a sleazy porno soundscape of a track tempting the listener to "go right up into the arse of death". Bob, you guys are sick puppies and I love ya. Just 300 of these gems so you've probably missed your chance - try it anyway."
Here Be Monsters fanzine
The Lift, Brighton : 6th August 2000
Live review, click here